Non-profit fundraising in the 21st century is not shaking a money tin on the high street. Neither does popping a plastic donation box by the till in the local shop. Today, embracing technology can help you access new donors, maintain communication with current donors, and make it easier for people to contribute to your cause.
Here are a few tips for embracing tech to up the coffers of your charity.
Build an app
According to a survey done as part of The Global Giving Report 2017, 94 per cent of people who make charitable donations believe that charities need to invest in apps to stay relevant.
Existing charities use apps to achieve all manner of successes.
Most obviously:
Charities use apps as another method for collecting donations. Following the 2015 London Marathon, for example, Virgin Money Giving reported that the use of a fundraising app by a charity increased average donations by up to 19 per cent.
And it doesn't stop there:
Other charities use apps to educate their users on aspects of their cause. For example, the NSPCC uses its Net Aware app to teach parents about the safety of social media sites.
Oxfam, meanwhile, has launched an app to give its supporters more control over their donations. My Oxfam allows users to tweak the amount they give each month, lets them review their donation history, and updates them on exactly where their money is being spent.
What else?
Apps are also an important tool for reaching out to the next generation. In summer 2017, MoneyMailMe released the results of a study that suggested that 72 per cent of 18 to 25 year-olds would give to charity via a mobile app if they had the option to do so.
And finally:
Apps are a great tool for taking micropayments, i.e. donations of as little as 25p a time. Certain charities have had huge successes embracing micro-payments such as ShareTheMeal, which uses an app to allow users to make micro-donations toward solving world hunger.
Bring presentations to life
The ability to deliver powerful and impactful presentations is key to a charity's success. It can secure them funding and it can bag them new partners.
These days, Power Point isn't your only option for delivering presentations.
Here's the deal:
To make yourself stand out from the crowd in front of potential investors and collaborators, you can harness technology to turn the concept of a traditional presentation on its head.
Invest in a bit of kit like a touch-screen, interactive display and you can make presentations not only engaging but interactive. Solutions like interactive displays also allow people get hands on when they are watching the presentation remotely.
Embrace contactless payments
In October 2017 The Times newspaper reported that the rising popularity of contactless payments amongst the British public was costing charities £160 million a year.
The article reported:
"Charities are losing tens of millions of pounds a year as people switch to contactless payments and carry less loose change.
"A quarter of Britons donate less to street collectors because they are not carrying as much cash, costing charities more than £160 million over the past year."
But here's the kicker:
Figures from the Institute of Fundraising suggest that only 26 per cent of charities currently take contactless donations.
Cost has always been a barrier to charities, especially small ones, setting up contactless payment options.
However:
At the end of October 2018 DONATE™ will officially launch its charity contactless donation boxes in the UK.
Available to rent for £45 a month or to buy for £250 plus a one-off set up fee of £250, they allow people to donate on the go, using contactless technology.
Harness social media
According to the Global NGO Tech Report, only 32 per cent of non-profit organisations have a written social media strategy.
And yet, charities have had phenomenal successes off the back of social media campaigns.
In August 2014 the Ice Bucket Challenge, created to raise money for motor neuron disease, went viral and raised $100 million in just 30 days.
The same year, Cancer Research UK's #nomakeupselfie campaign raised £8 million in six days.
In the absence of a viral campaign, telling stories through social media remains one of the top ways to reach and engage audiences.
Use video
Of course, the social media sites mentioned above are swamped with content. If you're a smaller charity you might find it hard to get your content noticed.
This is where video can help.
Once upon a time it cost an arm and a leg to get a piece of video produced. Today, however, you can create good quality videos for free, with a little bit of thought, using services like Vimeo and Facebook Live.
Optimize your website for mobile
According to Reason Digital, charities missed out on an estimated £1.5 billion of donations in 2017 due to high bounce rates on mobile devices.
Plus, the digital technology experts predict: "As online mobile usage increases year on year, this problem will only get worse."
So what can you do?
Reason suggests a few ways you can make potential supporters stick around on your site for longer when they're reading it on their mobile phones. These include making content scannable, making forms mobile-friendly, and working with your web developers to increase page load speeds.
If you're a small charity that still doesn't have a website, there's no excuse. Many web hosting companies in the UK, such as tsoHost, offer free hosting packages for charities.
Of course, if you're a small charity making all the above upgrades will take more time and money than you might have the resources for. If this is the case, cherry pick one or two, and while you're waiting for the methods to take affect – maybe buy a bigger purse.
The following two tabs change content below.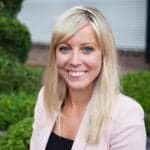 Natalie Harris-Briggs
Natalie Harris-Briggs is the VP of Marketing at Avocor. She is an expert in the technology & audio industry with over 20 years' experience working in sales and marketing for some of the world's biggest brands. She has a passion for helping companies grow and introducing new technologies on a global scale.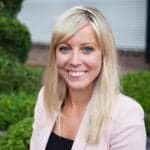 Latest posts by Natalie Harris-Briggs (see all)